Where Planning Happens
Swimlanes is a flexible planning tool that helps you list, prioritize and organize tasks, track status and share with others
There is more to planning than just dragging cards around
Retire your sticky notes and stop sharing screenshots in slack. Get yourself a tool that offers smart features for planning, organization, collaboration and tracking.

Track your work
Setup board that matches your planning needs. Assign tasks to members and track status.

A smart search that understands you
Our search finds the most relevant data you might be looking for magically. Find your recent searches rerun them in 1-click.

Made for all modern browsers and screens
Want to access swimlanes on your smartphone - we got it covered.

Share with your team
Plan together with your team. Invite as many members as you want.

Auto saves in background
No need to hit save button. When you change something on the board, it is synchronized with our servers automatically.

Archive to unclutter
We have first class support to archive cards. You will be able to find them in history and searches and retrieve them anytime later.
Being organized at your fingertips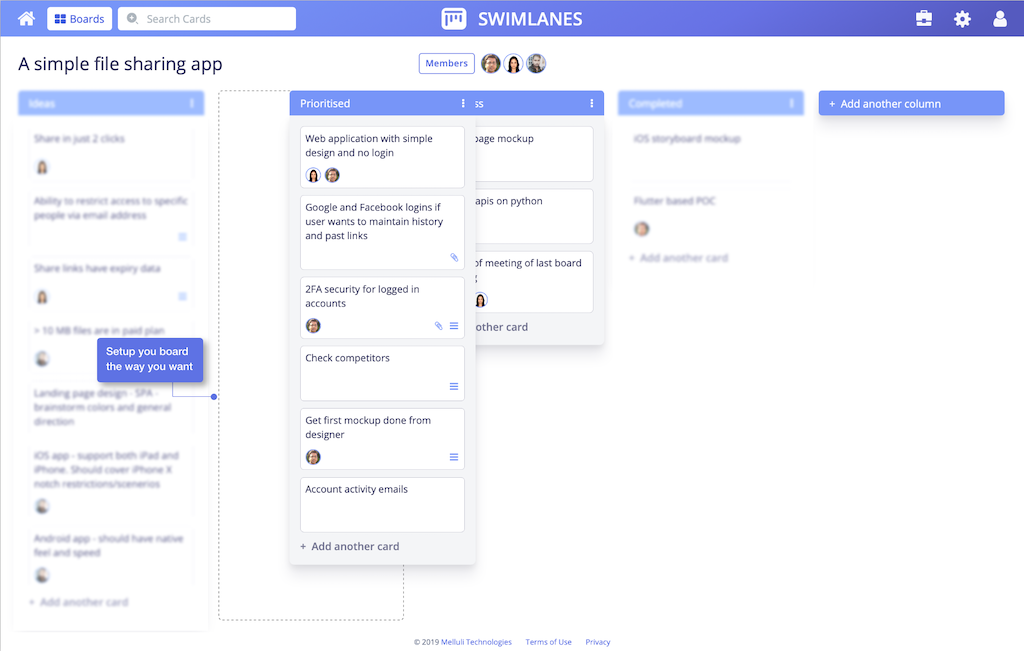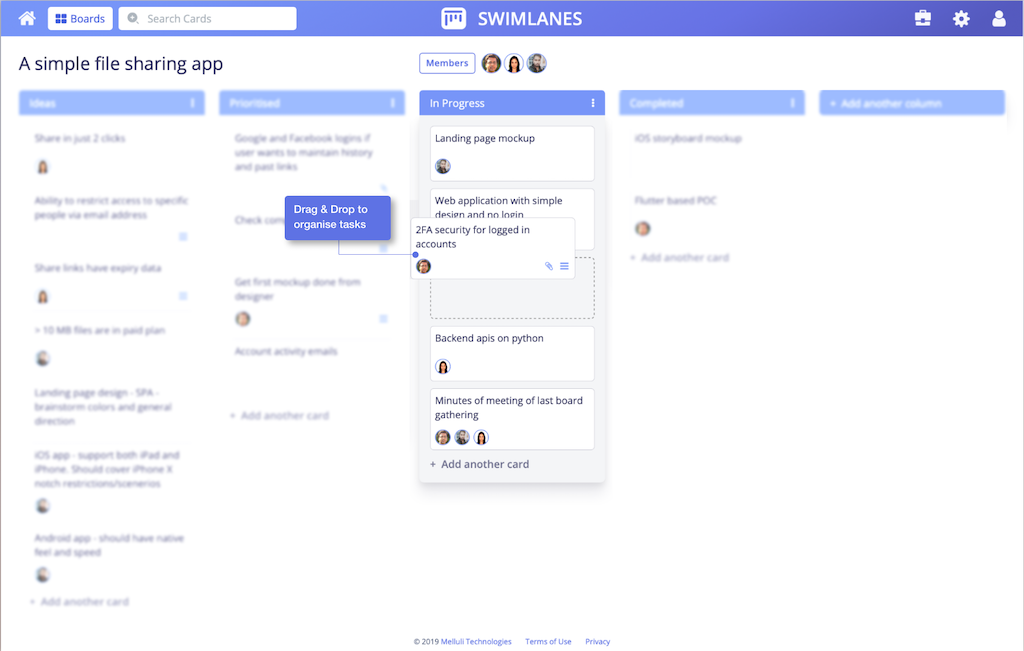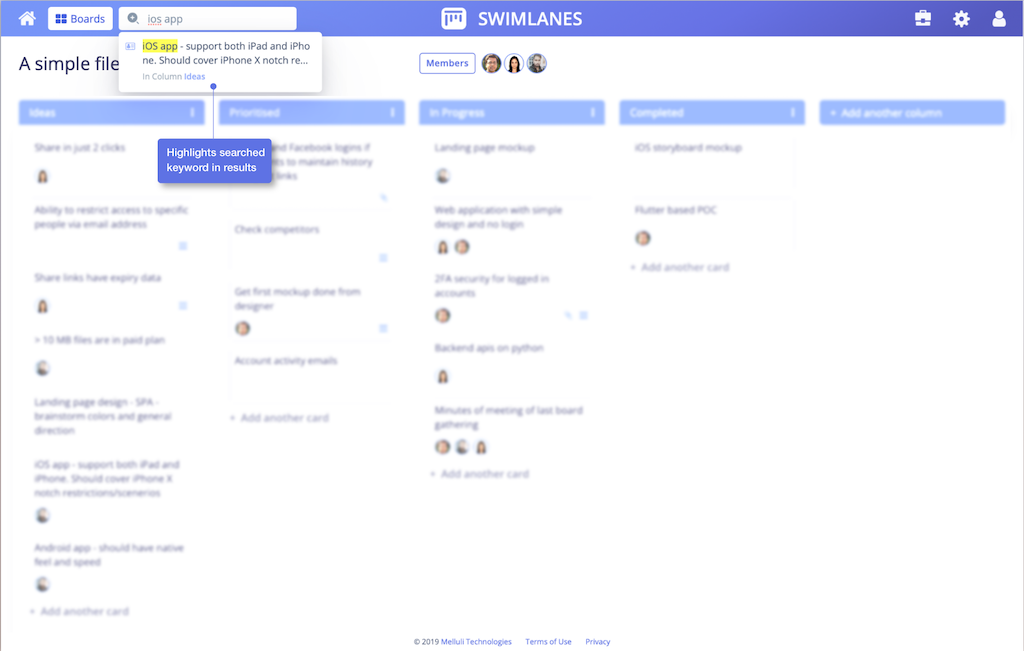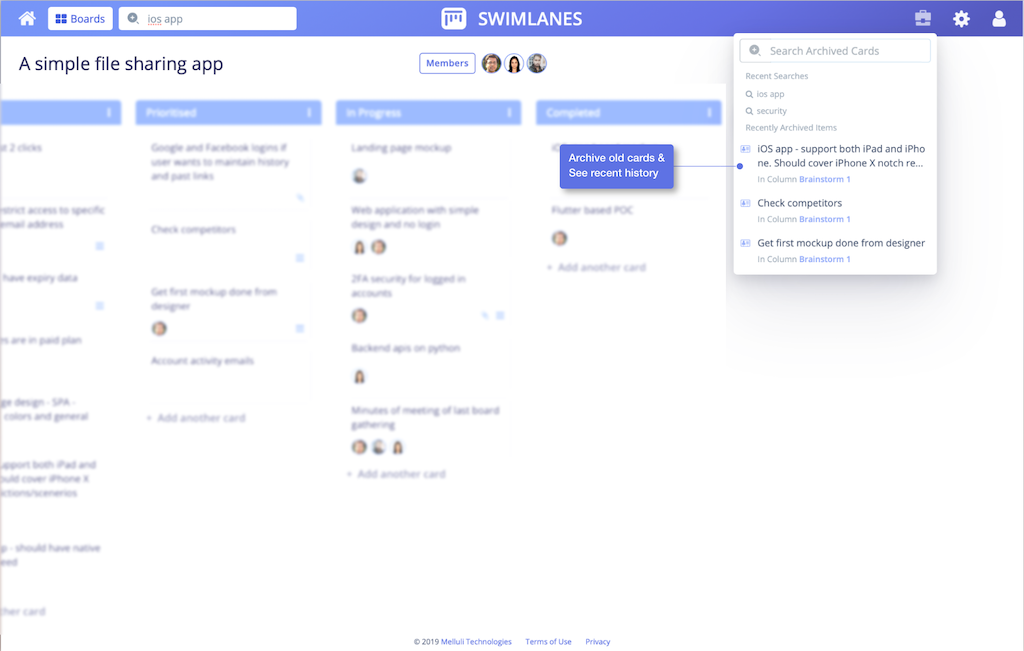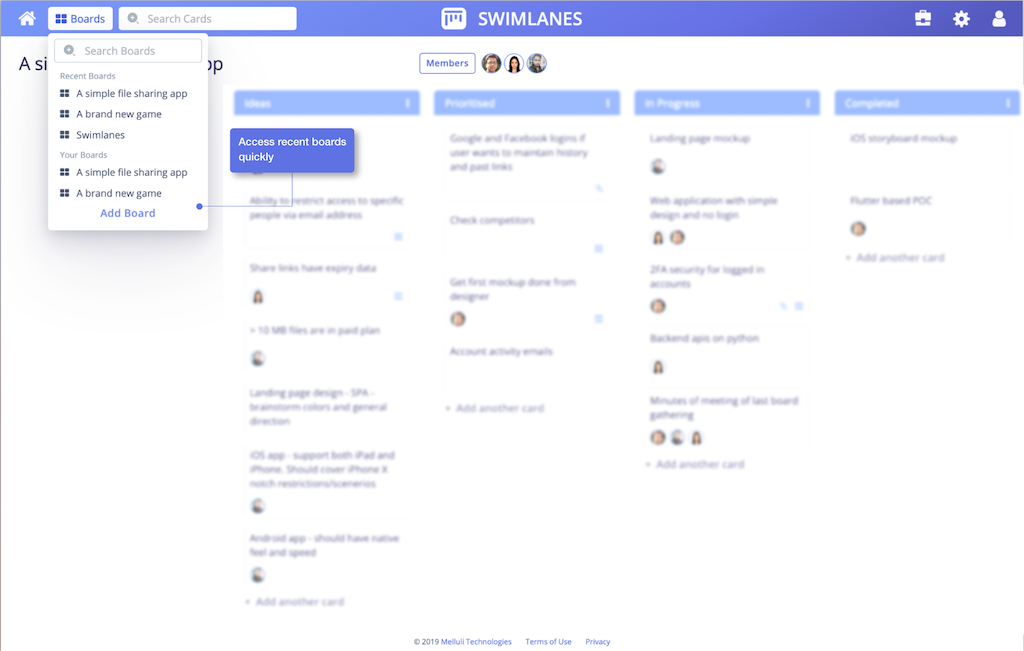 Basic
Free
Create 1 Board
Real-time Synchronization
1 Attachment Per Card
1 MB Attachment Limit
100 MB Data Storage
Last 10 Card Activity
Pro
$20
Yearly
Includes all Free plan features
Unlimited Boards
5 Attachments Per Card
5 MB Attachment Limit
1 GB Data Storage
Unlimited Card Activity
Team
$40
Yearly
Includes all PRO plan features
Collaborate with multiple users
50 Attachments Per Card
View Board Activity
5 GB Data Storage
Archive Support
Signup - 7 Day Free Trial